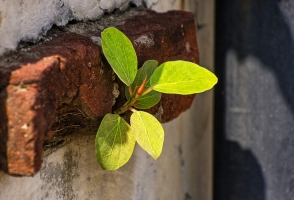 My name is Rayan Masih*. I am Pakistani but living in Thailand as a refugee for almost 8 years. We are a family of 3 – myself, my wife and my daughter.
In Pakistan, life was good for us as long as we didn't catch the attention of Islamic extremists. Christians are often persecuted, and many unjustified blasphemy cases are made against us. Muslims consider Christians to be a low class, and we don't have the same rights as other citizens in our country.
Before I married my wife, she was the victim of a planned forced marriage to a Muslim extremist. This is quite common, and often ends in kidnapping and the "marriage" of an older Muslim man to a young Christian girl. Maira's parents tried moving to other towns to hide, but there are many Muslims in Pakistan and they work together. Wherever they went, they were found. My cousins knew her family, and they decided it would be good for Maira and I to marry. If she were already married, no one could force her to marry this Muslim man.
But once we were married, the Muslims tried to kill us both.
They came with weapons and threatened us and went to the police after a crowd chased them away. This situation completely ruined our lives. There was no possibility to live in Pakistan anymore. We had to leave Pakistan to save our lives.
Once in Thailand, I expected to be able to live a good life with human rights and freedom. I was not aware of refugee life as I am living it now. I expected I could provide a good future to my wife and daughter, but that was just an imagination.
Today, I want to give my daughter a good education but that is not possible for a refugee. In Thailand, I have had to face many problems. Our neighbors do not like the smell of our food; they always complain about it. But that is only a small inconvenience.
Because of the immigration police we are living a fearful life. We never know when the police will come to our door even though we have done no crime. Many, many refugees are suffering in the immigration detention center. Their only 'crime' is that they need a safe place to live.

Our life today - mentally tortured
Once my wife was caught by the immigration police. At that time, my daughter was just 2 years old. When the police came to our building floor, I was not in the room. They shouted and pushed my wife. My daughter was terrified. To this day whenever somebody knocks on the door, she gets very scared. She is mentally tortured by that incident. As her father, my heart breaks that I am not able to rid her of this fear.
Sometimes when we go to market to buy food my daughter wants to go with me. Like children everywhere, she would sometimes ask me to buy a toy. Once I told her, "Baby we cannot afford to buy the toy." Now when she goes to market with us, we see her desire as she looks at the toys, but she never asks us to buy, because she knows her father cannot afford to buy a toy.
Sometimes she asks her mother or I, "If we are Pakistani then why are we in Thailand? Why don't we go back to Pakistan?" Sometimes she has asked, "Why are we poor?" When she sits alone with me, she asks me lot of questions and I don't have answers to her questions.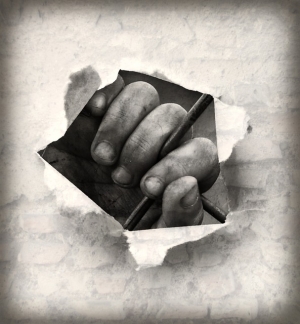 When I look in her eyes, as a father, it feels like she is saying, "Papa, if you cannot meet our needs why did you bring me into this world?" I really cannot look in her eyes because there are a lot of questions and afterwards I feel so miserable.
When children start bearing problems because of the parents, that hurts a lot. This is the only life she has ever known. This is not because we are bad parents, and it is not even because I am Christian or Pakistani. Thailand doesn't accept refugees. They don't treat refugees as normal human beings but like they are beggars. Although, even if they think we are beggars, even beggars should be treated as human.
There are no good medical facilities for refugees. When my wife was caught by the police that time the stress caused her to become a migraine patient. Now whenever she is stressed, she gets sick. Hospitals always ask for our visa and passport, but we have overstayed our visa here. We cannot go to a private hospital because it is very expensive and if we go to a government hospital then they ask first who will pay for us. They even mistreat us and don't check us properly. It is very hard to describe all our feelings…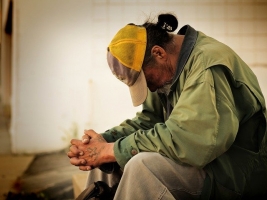 I was a good citizen of Pakistan. Becoming a refugee was not my choice. Persecution and circumstances have forced me to become a refugee. Is that my fault? Nobody wants to live a life like this. Nobody wants to beg or ask for help, but when it is illegal to work, and you have to pay rent and eat, there is no other way. When a person feels helpless, it adds to our mental torture.
Sometimes my wife gets is emotionally tortured and she will ask, "Why did we come here? Just for dying every day? Instead of dying every day it would have been better to die in Pakistan. In Pakistan if they kill us, we will die once, but here we are dying every single day because of tension and stress." Circumstances, basic needs, and fear of both police and immigration officials are a problem every day.
Every year we think that it will be our last year in Thailand, but 8 years we have spent here. Every year we think that one Samaritan will come and will help us. But we are still waiting. Many emails we have sent to churches from 2015 until now but people just hear us and go away. Nobody has helped us yet. When we go outside for food or to find work, we never know for sure if we will come back or not. If the police arrest us, we must pay them a bribe on the spot. They always ask for a big amount and how can we pay? If we can't pay, then they put us in the IDC.
I want to ask one thing: Is the world too small? Is there no brother or sister in Christ who can help us and all our community in Thailand? When I sit alone, I cry a lot, but I cannot show this to my wife and daughter because I do not want to hurt them more. They are bearing a lot already.
After everything if we are still alive it is because of our faith in God. I am thankful to God that he has protected us this far. But for living, we have basic needs here in Bangkok. We are often short of food, and we rarely know how we will pay our rent. We cannot see any good future. I have been a refugee for 8 years. If I return to Pakistan my wife and I will be killed. In Thailand we are trapped - we are not welcome to stay, and we are unable to leave. I cannot make this nightmare end.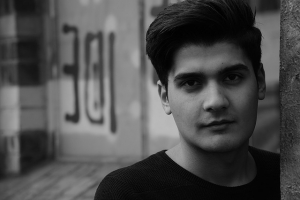 But we expect from God a good life and a good future. I believe my God is Greater than any kind of circumstance or problem. I believe that one day he will give us our home and by the grace of God we will live a peaceful life. As the verse says, "I can do all things through Christ who strengthens me." Philippians 4:13
Refugees are as human as other people, but some people think that refugees don't deserve human rights and a normal life. This is our bitter reality - that I am a refugee and a homeless person, but I do hope that one day my God will open the door for me; My God will give me a country that I will call my home country. In my past, because of Christianity I became a homeless refugee but I believe one day because of this Christianity I will be a person with all my rights and a home.
God is not unjust; he will not forget your work and the love you have shown him as you have helped his people and continue to help them. Hebrew 6:10.
If we make a point to help others, God will take notice. Helping others is one of the best ways you can express your faith, even if it doesn't always feel that way.
''I am homeless, but not hopeless."
I do humbly request to all of you who are listening to my feelings, please help refugees. I believe they also deserve all human rights and a peaceful life.
"Do not withhold good from those to whom it is due, when it is in your power to act.'' Proverbs 3:27
When you do have the ability and the opportunity to help someone, it is important that you do so. You can't solve all the world's problems, but you can be a positive force in the lives you encounter.
Endnote: We are thankful to report this family has found a sponsor among our AGC churches. Praise God!
*All names have been changed to protect privacy.