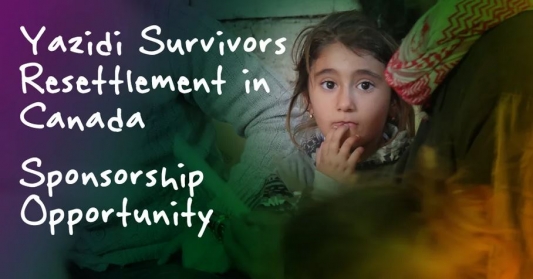 Joanne Beach, Director of Alliance Justice and Compassion, shares information about the Government-sponsored Yazidi people who will be resettling in Canada and how your church can assist these families who will be located in or near your community.
Churches located in or near Calgary, Winnipeg, London, Toronto and Halifax have a unique opportunity to partner with the Canadian Government to assist YAZIDI women and children with their settlement in Canada. There will be no funds to raise, and no housing to find, but rather the responsibility will be friendships, as we help with language, shopping, banking, school and share tea and meals in the months ahead.
Click on the image above to watch on vimeo, or click here to see the original article.