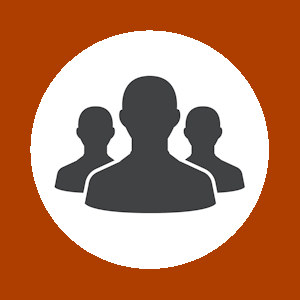 Samir,* from a country known for its high incidence of Christian persecution, has sought asylum in Asia. Very aware of the danger, he and his friend started carefully approaching members of their nationality and the Arab community to share the gospel. Late last year, someone exposed them and they have both been threatened with death by a radical group for being apostates and trying to convert people away from Islam. They've been reported to the authorities who work with their Embassy. If they are caught, as he says, the best case scenario is that they be deported back "home" where they will be sure to receive capital punishment. But Samir is familiar with Canada!
Samir received his undergraduate degree from a Canadian school when he spent some time here as a full-time student. He has also since received his Master's degree. Enroute to a fully-funded doctoral degree in another Commonwealth country, and looking for a place to be able to talk even with his wife and children about his new-found faith, Samir and his family left their home in early 2016, expecting his student visa to be approved imminently. But his visa was declined. The embassy to which he applied argued that he had already taken his family out and that he did not have enough ties to return - that he would be "disinclined" to leave once he had finished his degree.
In his own words, "To some degree, they were right. I was looking to complete my Ph. D. but I was also searching for a safe place to settle in." He is very thankful that his wife came to faith in Jesus in late 2017, but they are unable to talk about Jesus with their children. One of them may say something innocent and put the whole family in jeopardy.
Early this year, the radical group came again to his apartment. This time they had two new people with them. They again invited him to go down with them to the mosque where he had been previously threatened, but he refused. They kept asking him questions about whether he still had Christian friends and he kept telling them that they had already closed this issue before. They kept preaching and giving him Islamic advice and then he apologized and told them he had to go back in. He sent one of his older kids to go take photos of them, and sent those photos to his believer friends. "I just thought it would be a good idea to have their photos in case anything happens to any one of us."
Are you in a position today to sponsor this brother in Christ and his family? The posted processing time once an approved application arrives in their country of refuge is more than a year, so this isn't a quick process. But it will bring hope into a very difficult situation for this family.
Number in the family: 6
Husband - age 40
Wife
4 Children
Country of Origin: in the Middle East
Place of Refuge: Asia
Have been displaced more than 2 years
*Not his real name.