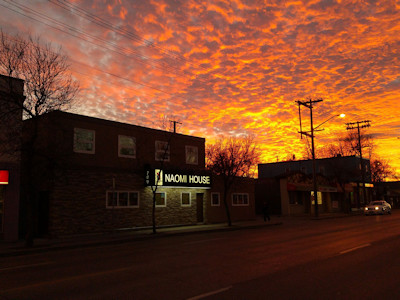 Through our connections with the Baptist General Conference, our Manitoba churches have a unique opportunity to partner with a Constituent Group in Winnipeg to sponsor Pakistani refugees who are stranded in Thailand. The group in Winnipeg is known by both Lorne Meisner, and Tim & Susan Davis.
Tim Nielson and friends are working hard in Winnipeg to help refugees not only get to Canada, but to transition well from newcomers to resettled. The CBC did a report on Naomi House, the work of City Church to provide transitional housing specifically for refugees when they first arrive.
Any of our AGC churches in Manitoba could enter into a co-sponsorship agreement with the Constituent Group in Winnipeg that is working to bring these dear people to Canada. The AGC church would raise half of the funds and be responsible to do the paperwork with the SAH. The CG in Winnipeg in turn will direct the matching funds to the SAH and be responsible for the settlement work.
There are currently about 75 people on their list that they are working to bring to Canada. Speak to Tim and Susan or contact Tim Nielson directly through either of the links in this article if you are interested, or if you require more information.