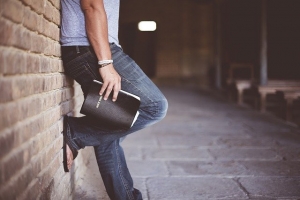 Sponsored!
(We are thankful to report a sponsoring church has been found for this family.)
Hazeem's* life passion was Christian ministry, leading two youth Bible studies a week, training up youth to share the Gospel with unbelievers and organizing youth seminars. His wife, Anaya had a ministry to women in the church. While sharing the gospel one day, Hazeem was physically attacked and threatened with death by local Muslims. The young family fled their Pakistani home in the middle of the night, eventually arriving in Malaysia where they live as refugees with their daughter. A US church has raised all the funds for their support. All they need is a church willing to provide a settlement team and manage the funds.
Profile: A Pakistani refugee family living in Malaysia
Risks: Death if they return to home country of Pakistan; no opportunity to work, and high risk of arrest in country of asylum
Advantages: All funds for sponsorship already raised, experience working in youth and women's ministries.
Seeking: A church willing to provide the settlement team and hold funds in trust