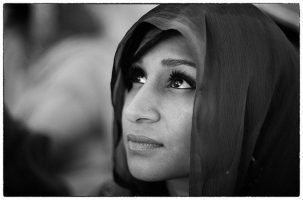 "Please, if something happens to us, take care of my children."
I stared at Amira's* tearful face on the monitor and knew we could not respond to that plea.
Having received the initial contact with Ahmad* via an emailed appeal for help over three years before, we, and Faith Community Church in Blackfalds Alberta, had been working to bring this Pakistani family to Canada, guiding them through the refugee application process.
We were encouraged to see how our small congregation embraced the idea, though raising the required $30,000 seemed daunting at first. The church family became more enthused as we broadcast skype calls with the family on Sunday mornings and a shipping container began to fill up with donations.
We rejoiced when we heard that an interview had finally been granted, but now all hope seemed dashed. Their application had been rejected. As Ahmad recounted how the immigration official dismissed the documents he presented to verify his story, we felt helpless.