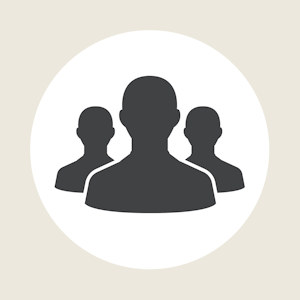 Written by Ann Sparrow
In October 2016 Fahad* contacted us - he said he found our name on a site of sponsoring churches. We were surprised because we didn't even realize that our names were on any list, so it was something definitely not on our radar at that time.
We checked his story out through some missionaries to make sure that his story was true. Having found that out and feeling that this was perhaps a direction God was leading us in, we brought it to the church. There was full support from the board, and many of our church folk immediately showed a lot of interest.
Fahad, Ayeesha and "little" Leah (now 18 months old) are a family originally from Pakistan, who after much persecution, hardship and even kidnapping by an extremist group, tortured and beaten, they fled Pakistan and went to Thailand. Fahad went 3 years ago and Ayeesha joined him as soon as she was finished her nursing and they got married. They have been living as illegal refugees since then in a small rural area close to Bangkok. Every time the government does a raid looking for illegals, they have to go into hiding and have moved twice since we have been in contact. They cannot legally look for work and so rely totally on the goodness of others - there are churches there that will help them with food etc. He says they never know where their next rent money or food money will come from but just in time God provides each time.

We have a committee of 6 people who got together late last year and started to put all the paperwork together - this was quite a job… it was all submitted in December 2016 to the C&MA who are the group we are working through, with whom the AGC has an affiliation. They were waiting for their allocations from the government before they could submit the papers.
So on March 11, 2017 our papers went to Ottawa for the first part of the process - assessing whether they feel we will be able to sponsor or not. Once that was assessed positively, the file was sent to our Canadian visa office in Bangkok, and we now await the screening process of the family. We have been told that they could arrive anywhere from 8 to 14 months from our date of application - but probably most likely early spring.
SO in the meantime we have been working on accommodation, employment, upgrading of skills, transport, and praying for them as a family. All is on hold till we get the word, which is only 2-3 weeks prior to their arrival.
What are we doing to keep the church engaged??
We have their photo up on a board in the foyer of the church with the process laid out and as something happens we cross it off so that we can see how close we are to the end.
We have frequent updates from the pulpit to keep everyone informed, and reminding the church to pray for them.
What are we doing to keep connected with the family??
We connect regularly through whatsapp, video calls and Skype. They love to connect almost daily. They told me the other day that they see us as parents (they're in their late 20's). They call us for advise, and to tell us what is happening in their lives - they sent a video of Bethany's first steps, we saw her first tooth when it came…They have also said that they see David as their pastor, and regularly ask for prayer.
They cannot get involved in a church group there, as there are too many dangers involved with doing that. We have them connected with one of our life groups and they "join us" via Skype on a Wednesday night for bible study, prayer and time together.
We really feel that we know them already and we feel that this will help the transition when they do eventually arrive.
Our Committee
As a committee we meet regularly just to be updated, and right now just to pray as there is nothing much else to do till we know that their arrival is coming up soon.

We are trusting the Lord to provide us with all the finances that we need for this "project." We have been given a lot of "in kind" gifts already, but will need money closer to the time. Only once we know they have passed most of the screening will we start to do some fundraising in earnest.
This really is a faith venture and a very exciting one.
*All names have been changed to protect their identity.