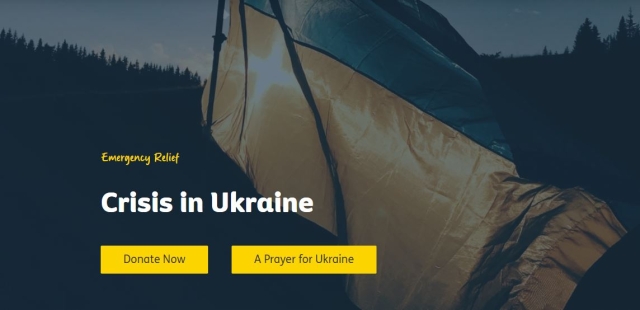 The AGC is partnering with Tearfund to help bring emergency relief to Ukrainians today.
Thousands of Ukrainian women and children have abandoned their homes. They are terrified that if they stay, their lives will be threatened. They are fleeing to the borders, praying their neighbours will let them in.
Their husbands, fathers and sons cannot go with them. The Ukrainian government has held them back to fight.
As the situation changes hour by hour, we want you to know that our partners on the ground are springing into action, especially those situated in border countries, preparing to welcome and support those in most need.

"Joyful in hope, patient in affliction, faithful in prayer."
In some parts of the world, choosing to follow Christ can be dangerous, and even life-threatening. Carrying the name "Christian" can lead to physical harm, loss of livelihood, arrest or even death.
Persecuted believers who have been forcibly displaced from their homes live with the added burden of being isolated and cut off from friends and family. Recent Covid-19 restrictions have given us a small taste of something our brothers and sisters living with persecution have endured for years - without the threat of death or arrest when we do venture out.
Today, more than 260 million Christians are suffering and persecuted for their faith in Jesus Christ.
Our different circumstances and our geographical location can leave us feeling separated and unsure of how to help. The Canadian International Day of Prayer for the Persecuted Church (IDOP) provides a practical way stand with those who have lost so much.
Sunday, November 1 has been identified as "IDOP Sunday" this year. A video, suggested scriptures, children's material and other resources are available to help congregations, groups, and individuals pray effectively for our persecuted brothers and sisters.
Read more: International Day of Prayer for the Persecuted Church 2020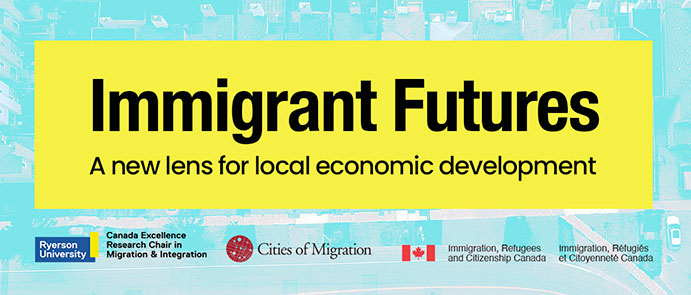 We know Jeremiah told the exiles to "seek the peace and prosperity of the city to which I have carried you into exile. Pray to the LORD for it, because if it prospers, you too will prosper." Paul too, urged Timothy "that supplications, prayers, intercessions and thanksgivings be made for all people, for kings and all who are in high positions..." and that "this is good, and it is pleasing in the sight of God our Savior..."
We can have an informed voice at the table of our municipal councils if we are so inclined. If that is you, I am happy to tell you today about a recently developed Toolkit put together by Cities of Migration.
"Many small to medium cities across Canada face population declines and an uncertain future. Cities of Migration launches the Immigrant Futures Toolkit to help Canada's smaller cities, towns and regions address population declines through immigrant attraction and retention strategies."