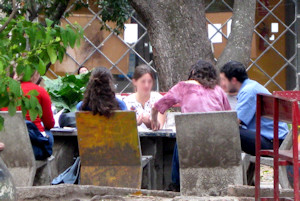 There is room for every one of our AGC churches to be involved to some degree in both local Compassion ministries and working in some capacity either locally or globally to bring hope to refugees.
79.5 million people have been forced to flee their homes.
26 million have been granted refugee status
4.2 million asylum seekers
3.6 million Venezuelans displaced abroad
2 million new claims for refugee status in 2019
40% of the world's displaced people are children
107,800 refugees were resettled in a new country in 2019
Over and over in our scriptures we see God's heart for the victim, for the marginalized, for the oppressed. God's people have always been His solution to the suffering of the world's vulnerable. In fact, as recipients of grace, it is through the pursuit of justice that we find our way to deep intimacy with a God who loves us and calls us into His work not only for the good of others, but for our own good as well. The work of justice therefore is as much about discipleship as it is about mission.1
So, how can your church get involved? The options below are generally listed from simplest to more complex possibilities. Read through the sliders, then email to let me know which one(s) will be best for your congregation today.
Together, we can make a real difference in the world!
Australian Diaspora Steps Up
Ads-Up Canada is a group of Australians and Canadians working to sponsor Manus and Nauru refugees who have been detained indefinitely by the Australian government. They are looking for partners in Canada after refugee resettlement was cut so drastically by the USA.
I first heard about Manus Island after receiving an email several months ago from a refugee who had been stranded there. It was a disturbing note as he described living conditions on what was essentially a prison island. I had never heard of such a place, and it didn't sound like something the Australian government would allow, so I went looking to see what I could learn. The facts are more painful than I could have imagined.
What is the Refugee Highway? Where is it? Who travels this Highway?
This 6 minute video will answer these questions and describe how the church is particularly equipped to respond with the compassion, grace and love of Jesus to those who find themselves on it.
We encourage every congregation to watch and then pray to understand how they should respond to the ongoing global crisis.