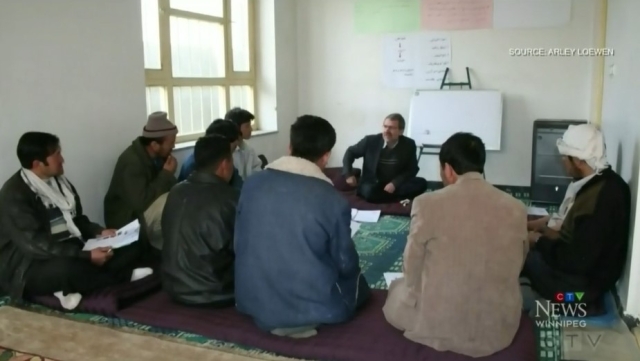 Arley has lived, worked and taught in Pakistan, India and Afghanistan with Operation Mobilization for over 40 years. He specializes in Persian culture and studies. Today, he and his wife are watching in dismay as many of the people they know and love have been forced to flee the Taliban in Afghanistan.
The Loewen's passion is to empower Afghan followers of Jesus so they can flourish in their lives in God's Kingdom. As husband and wife, Arley and Janice do discipleship training among Afghan believers around the world, as well as run Family Life seminars for first generation followers of Jesus from Muslim backgrounds.
Now that he is living in Canada again, he is perfectly positioned to spur the Canadian church to action, to sponsor our brothers and sisters in Christ who have had to choose to either flee their homeland, or to die. Some of the families, he and Janice know personally; some have been referred to him by partnering ministry organizations.
The Loewens and I are looking for churches to sponsor Afghan families - to raise the required financial support and to pull together the team of people for settlement support. The AGC has 14 spots still available specifically for Afghan families.
Could your congregation sponsor one family?
Click here to watch a CTV Winnipeg news segment in which Arley explains his hopes for Afghan refugees.