Granted, it will be a fairly large nutshell, but in terms of what happens first and who does what, this article will provide you with a run-down of the process from initial inquiries to resettlement.
Getting Started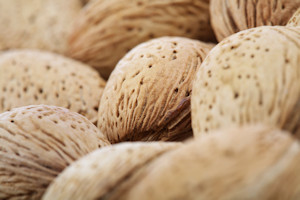 If you wonder whether sponsorship is something that your church, or perhaps a group of churches in your community could initiate, the first thing to do is to call a meeting and invite anyone who is interested or has questions to attend. We have several documents that walk a group through the responsibilities of sponsorship, how to establish a core team, different types of sponsorships, and projected cost tables.
If there is enough interest among that first gathering for at least 5 people to commit to being part of a core team for the time of preparation, and the year of resettlement, then you are ready to move forward.
Next Steps
This is the time to contact our SAH representatives, Tim and Susan in our AGC Compassion & Justice office, and they will provide you with all the necessary documents and instructions to get started. Most of the information is on this website under "Resources" and includes:
how to structure a sponsorship committee
a checklist for completing required steps
some initial training via video for "Managing Expectations"
further clarity on the types of sponsorship so your group can make an informed choice
a letter for the core team to give to the Church Board to approve Refugee Sponsorship as a ministry of that local congregation. Once this ministry is approved by the Board, the church will be able to issue receipts for money given specifically for refugee sponsorship.
Sponsorship Types
The responsibilities of the CG will vary depending on the type of sponsorship they pursue.
PSR (Sponsor Referred)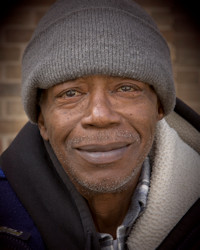 In this sponsorship, the church group or your AGC SAH Representatives identify someone to be sponsored. This could happen through someone in your community approaching you on behalf of a relative overseas, or someone we have vetted overseas who has requested we help them resettle in Canada. Some of the distinctives of this type of sponsorship include:
CG is responsible to raise the full cost of resettlement (i.e. approx. $50K for a family of 5).
CG is responsible to complete & submit to

ROC-O

(via our SAH) all the forms for both the family overseas and for the CG.
Wait times for arrival are generally long. Usually at least 6 – 8 weeks for approval of sponsors from ROC-O, then several more months after the application arrives overseas for the Visa Office to conduct interviews, security & medical checks for the applicants. Any back-logs at a visa office result in further delays. Typically, 2 years is not uncommon.
These cases often result in families being reunited with family already residing in our community.
CG is responsible for 12 months of settlement support, both financial & social.
BVOR (Blended Visa Office Referred)
This type of sponsorship is ideal for a church that wants to sponsor someone, but doesn't have anyone specific in mind. Some of the distinctives of this type of sponsorship include:
CG is responsible to raise approximately 60% of the resettlement costs. Our government covers 6 months of their living expenses. (Hence the "blended" part of the name.)
CG only needs to submit their groups forms. All the refugee's forms have already been completed and approved by the visa office overseas. (Hence the "visa office referred' part of the name.) Often their interviews, security and medical checks have been completed and they are travel ready. All they need is to be matched with a sponsor here in Canada.
Since these files have already been approved, wait times are often very short, normally 1 – 4 months.
It is likely that these families will not know anyone else in your community.
CG is responsible for 6 months of financial and 12 months of social settlement support.
JAS (Joint Assistance Sponsorship)
A Joint Assistance Sponsorship refers to a joint undertaking by the sponsoring group and IRCC to sponsor a refugee requiring extra effort to meet their needs and whose admissibility depends upon the additional support of a sponsor. Refugees sponsored under the JAS program are identified as having special needs that will likely result in a longer or more difficult period of integration assistance (i.e. trauma from violence or torture, medical disabilities, large family unit). Some of the distinctives of this type of sponsorship include:
The financial responsibilities to resettle a JAS case are completely covered by our government.
CG is responsible to provide a welcoming environment, help to integrate, help to access services for their needs, give moral and emotional support.
CG is responsible for 12 – 24 months of community & emotional support; up to 36 months in exceptional circumstances.
JAS sponsorships are only available to SAHs and their CGs; Community Sponsors & Groups of 5 are not eligible to take these.
The SAH will always help you fill out the appropriate forms for both your group and the family overseas before sending them off to ROC-O on your behalf. It is usually 6 – 8 weeks before you will hear back from the Resettlement Operations Centre in Ottawa (ROC-O) to know if the sponsor portion of the application is approved. Once approved, the file is assigned a G number and is sent to the appropriate Canadian visa office overseas. Eventually the family will be called for their interview, medical & security checks, and will be told if they have been approved for resettlement to Canada. The Notice of Arrival (NAT) will usually arrive about 2 weeks before you will meet the family at the airport. Meanwhile…
Preparation for Arrival
This part of the sponsorship process can take just a few or several months depending on the type of sponsorship chosen. BVOR and JAS sponsorships will only have a few weeks in this stage: PSRs will take months at least, and sometimes years (The SAH will advise you before submitting the application on expected wait times). During this time, a CG will raise funds, take training, collect household goods, research medical, dental, language classes, find temporary housing if needed, find permanent housing, and other settlement resources. This is also the time for your group to take all the required training and learn about the family's culture and country of origin.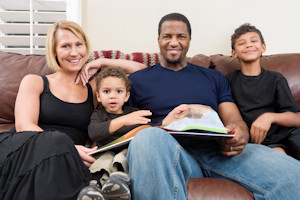 Friendship through Facebook, WhatsApp, or Skype with the family overseas can flourish during this time of waiting. Your conversations and interest in them and their situation, will bring hope while they wait. By keeping in touch with them, you can also help them prepare once they are contacted by a visa officer with a date for their interview. If they successfully pass their interview and medical/security checks, you will be sent a Notice of Arrival. That will give you the date and time to meet them at the airport.
Arrival
Once you have received the NAT, that will be the time to secure permanent housing and to move in all the household goods to set up a home for the family. Since it sometimes takes more time to find permanent housing than you will have, or arrival may be mid-month, it is imperative that temporary housing be planned. This could be someone's suite, a hotel room, etc.
There are excellent resources available outlining necessary steps for the first few weeks after arrival, and the first few months. There will be many hours spent together as you help your family adjust to life in Canada. From the beginning, you will want to include intentional conversations about life after month 12, when the family will be supporting themselves and well on their way to being settled in their new life here in Canada.