Immigration, Refugees and Citizenship Canada currently offers three different opportunities for Sponsorship Agreement Holders (SAHs) or their Constituency Groups (CGs) to sponsor refugees. A person can only be considered a refugee if they are outside of their country of origin — having fled their homeland — to escape persecution, war or severe human rights abuses and are unable to return home.
Private Sponsorship of Refugees (PSR)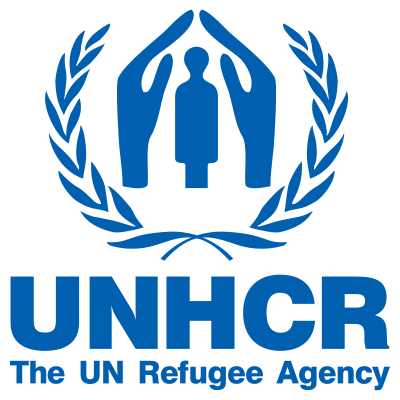 As a constituency group (CG) of the Associated Gospel Churches, the sponsoring group agrees to provide financial, social and emotional support for the refugees for the duration of the sponsorship period. This includes help for housing, clothing and food until the family is settled in their new community. PSR & BVOR sponsorships are a one year commitment.
Refugees must qualify for entry under Canada's laws and must pass medical and security checks before they can come to Canada.
Blended Visa Office Referred (BVOR)
The Blended Visa Office Referral program was initiated as a three way partnership between UNHCR, the Government of Canada, and Sponsorship Agreement Holders (SAHs). Canada hopes to match refugees identified for resettlement by the United Nations High Commissioner for Refugees with interested sponsors through this program.
As a constituency group (CG) of the Associated Gospel Churches, the financial commitment for sponsorship is shared between the government of Canada and the sponsoring group. The Government of Canada will provide six months of income support through the Resettlement Assistance Program (RAP) and the sponsoring group agrees to provide six months of financial support, all the start up costs, and a year of social and emotional support for the refugees.
You can read more about the BVOR program here.
Joint Assistance Sponsorship (JAS)
The sponsoring group agrees to work in partnership with IRCC to resettle refugees with special needs.
Refugees with special needs may need more support than other refugees in order to settle in Canada. Special needs may arise due to:
• trauma from violence or torture
• medical disabilities
• the effects of systemic discrimination, or
• a large number of family members
These refugees receive their complete income support (at a social assistance level) from the Government of Canada for food, shelter, clothing and basic household goods. The sponsorship group helps refugees adjust to life in Canada by providing settlement and emotional support. This sponsorship commitment lasts from 24 to 36 months, but requires no financial help from the sponsoring group.
The chart below outlines these 3 Sponsorship types, and the distinctives of each, with Government Assisted Refugees at the far right as a comparison. As a Sponsorship Agreement Holder, our Constituent Groups can choose to sponsor through the Private, Blended or Joint Assistance models.