Written by

Susan Davis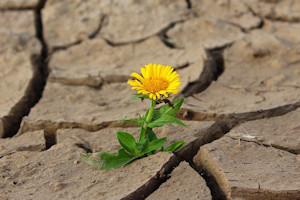 A poem by Pastor Farshid Fathi
Born in 1979, Farshid has been working in ministry since 1997. In the years 2001 – 2005, he was instrumental in planting 48 underground house churches in his native Iran.
On 25 December 2010, Farshid was arrested along with a number of other church leaders. He was kept 361 days in solitary confinement in Evin Prison, often enduring severe interrogation. In March 2011 Farshid was sentenced to six years in prison for acting against national security through evangelism and promoting Christianity. In 2014 prison guards broke Farshid's foot and thumb during a prison search. Farshid was later transferred to Rajaei Shahr Prison and released on 21 December 2015. While Farshid was in prison, his wife took their two children to Canada, where they have applied for citizenship.
Today, he remains in Turkey registered as an asylum seeker, but still not recognised as a refugee. Toronto area churches, this is an opportunity for you!
---
My wilderness is painful, but lovely.
Some parts of my wilderness are covered with thorns and hurt my feet,
but I love it, and that's why I call it 'lovely pain'.

My wilderness is so hot that my tears disappear before falling on the ground,
but it is cool under Your shadows.