Definition of Refugee:
A refugee is a displaced person who seeks safety from persecution by going to a new country.
''Let the words of my mouth and the meditation of heart, be acceptable in thy sight, O LORD, my strength, and my redeemer." Psalm 19:14
My name is Rayan Masih*. I am Pakistani but living in Thailand as a refugee for almost 8 years. We are a family of 3 – myself, my wife and my daughter.
In Pakistan, life was good for us as long as we didn't catch the attention of Islamic extremists. Christians are often persecuted, and many unjustified blasphemy cases are made against us. Muslims consider Christians to be a low class, and we don't have the same rights as other citizens in our country.
Before I married my wife, she was the victim of a planned forced marriage to a Muslim extremist. This is quite common, and often ends in kidnapping and the "marriage" of an older Muslim man to a young Christian girl. Maira's parents tried moving to other towns to hide, but there are many Muslims in Pakistan and they work together. Wherever they went, they were found. My cousins knew her family, and they decided it would be good for Maira and I to marry. If she were already married, no one could force her to marry this Muslim man.
But once we were married, the Muslims tried to kill us both.
Written by

Susan Davis
In his own words, this is the story of *Patience who fled home as a young child, and who is now raising his own family in a refugee camp.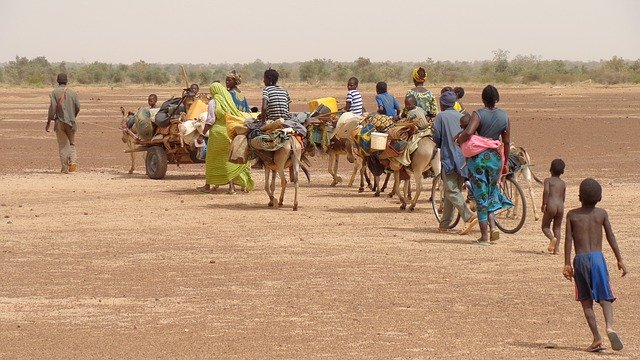 I am a Christian. I have been in refugee camp since I was 5 years old. Kakuma refugee camp is my third refugee camp.
When I was 5 years old, there was civil war in my country (BURUNDI) going on. My parents took us out of the country to the neighboring country of Tanzania. There we were taken to a refugee camp called MUYOVOZI. I was still young but as I grew up our parents told us everything that happened in Burundi that led to us becoming refugees.