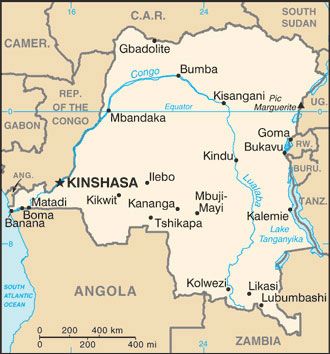 I have often wondered what it would be like to be forced from my home - not just my house, but my city ... my province ... my country. To have to leave, not because I want to, but because there is NO. OTHER. OPTION.
When it comes times to flee, how does one get from Democratic Republic of Congo to Hong Kong? Is that intentional, or does it "just happen" as seemingly insignificant choices are made until eventually one finds themselves 10,000km from where they began.
And now, life in a new country ... a new language, a new culture, new people, no family. Where does one start? To find housing? To find work? Is it even possible to work as an asylum seeker? This is not a new home; this is just a place to stop-over. Because 98% of refugee claimants are refused. So where does one begin? How does one live?
I had the privilege of "meeting" Andre* this month - a young man who was orphaned in 1998 after war swept through his village. He spent years in hiding, was eventually reunited with an elderly family member, then had to run as violence erupted again. From hiding, to jail, to more death of loved ones, to bribery for freedom, to hiding in the jungle to simply stay alive, to meeting an old family friend who could help get a passport, to the quickest visa, to Hong Kong. That's how it happened for Andre. And what does he think of all that life has dealt him thus far?
"Really, it was not and has never been that easy, and it hurts when the only choice you have is to accept what happens, but through them all, God has been my Source, my Provider, my Comforter! Now, I am trying to do what I can and am believing that He will do what I can't, but He and only He can do!"
His English impressed me (DRC is primarily French), and his trust in his Heavenly Father humbled me.
Then Easter weekend. I sent a quick Easter greeting to a few of the displaced people with which we are in contact. Andre had joined his church in an Easter challenge of sorts...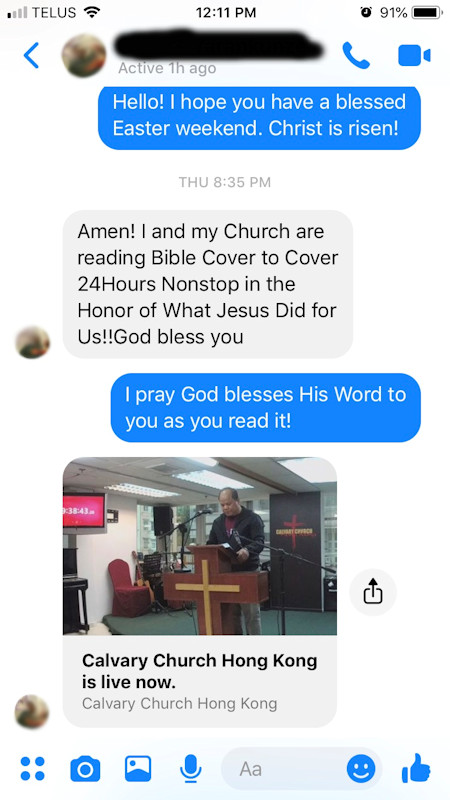 Since they live-streamed the reading on Facebook, I was able to jump in a few times over the weekend, and listened a little to Psalms, Jeremiah, and Acts. I was glad to listen in while Andre read - knowing a little of his story, and hearing God's truth with his voice ... that was powerful.
So to my question, "How does one live?"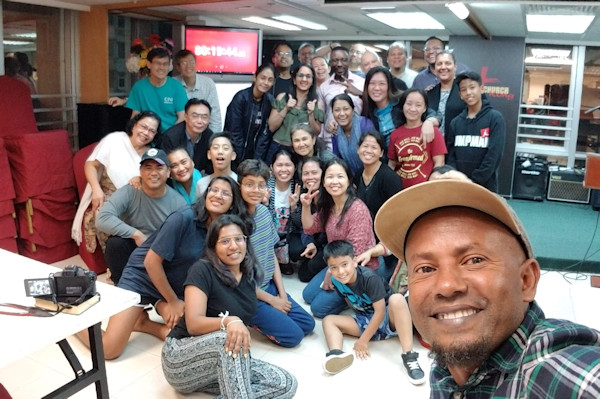 Andre has answered it by finding a church family, and connecting with them - even with something as inconvenient as reading through the entire Bible - 24 hours a day - cover to cover. Even with the uncertainty of the future. Even with the challenges of today. He knows God is faithful, and that he is known by God Almighty.
If this young man comes to mind, pray for him... pray that God will provide for him where he is, pray that his mind and heart are protected from the lies we so easily tell ourselves, and pray that a permanent durable solution will be found for him.
Any one of us can be the answer to the "permanent durable solution" with Canada's Private Sponsorship of Refugees program. Contact us anytime to talk about that.
*Name has been changed.