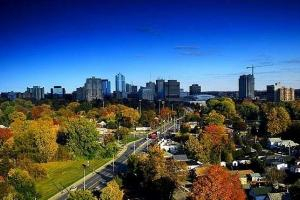 ADDITIONAL INFORMATION: London, ON
COUNTRY OF ORIGIN: Syria
FAMILY SIZE: One
A 62 year old senior newcomer widow with health issues is living alone in Canada. The newcomer is a survivor of trauma and torture and is considered to be a Woman at Risk.
The newcomer has trouble getting to her medical appointments due to vision loss and a sponsor would be able to assist her by helping her attend her medical appointments and by helping her become more comfortable with the public transit system. The newcomer also feels isolated and a sponsor would be able to assist with overcoming this by helping her to integrate into her community by connecting her with local services, providing emotional support and practicing English with her.