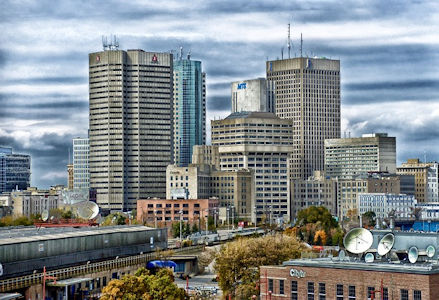 ADDITIONAL INFORMATION: Winnipeg, MB
COUNTRY OF ORIGIN: Syria
FAMILY SIZE: Nine
A Syrian man, aged 42, accompanied by his spouse and their seven children, has completed six years of education and has worked as a plumber and pipe fitter. He is fluent in Arabic and has some English language training.
His spouse is a homemaker. The family has received settlement support. Six of the couple's children are registered for school, and one is fully dependent on his parents.
Medical needs: The father has withdrawn from English language training due to the ongoing medical needs of their youngest child. This has prevented the family from engaging in other settlement services and accessing various community resources.
Sponsor assistance: A sponsor could: give the family a support system to help with their daily challenges; allow them to dedicate the time necessary to develop their English language skills; help them to fully connect and integrate within their local community; provide informal English practice; and, assist with managing the child's ongoing medical appointments.