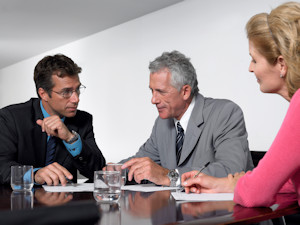 Once you have formed your core team, chosen the sponsorship type, and have begun to assign team member roles with at least the Representative (Team Lead) and Treasurer in place, you are now ready to approach your church board.
The sponsorship does not become 'official' and legally binding until you sign and submit the required documents for the Sponsorship Agreement Holder (SAH) and the forms required by Immigration, Refugees and Citizenship Canada (IRCC).
The sponsoring group must provide the church board's approval to move forward with refugee sponsorship as a ministry of the church. The following documents will be helpful to provide to the board for consideration:
Church Board Motion Request
This document is a sample of what a core team could provide to their church board as a motion for affirming refugee sponsorship as a ministry of the church and to approve setting up a refugee fund.

Church Financial Guidelines
This document will be necessary to provide to your board for reference when considering the motion to approve refugee sponsorship as a ministry of the church.
CG Letter of Financial Support
A letter from the church Board that is to be signed and sent to the SAH when the church is going to provide funding, or affirm the sponsorship undertaking and agree to provide a contingency support in the event the financial commitment for the year of sponsorship falls short.
Memorandum of Understanding (MOU)
Every church sponsoring a refugee (family) must sign a Memorandum of Understanding between themselves and the AGC before the government paperwork is submitted so that all responsibilities and expectations are clearly understood.
If a church is working with a co-sponsor in their community and will be holding funds from the co-sponsor in trust for the refugee (family), then a second MOU will need to be completed specifically addressing the funds being held in trust.
Issuing Tax Receipts
The board may have questions about how to handle tax receipts, and gifts in kind. This document is a useful guide to help explain what a charitable organization can and cannot do.